So far 2009 has been a year of powerful releases like wrecking balls through tissue paper, and we're not even half-way through. There is a slew of artists that will be busting out, guns blazing with an infrastructure of aural brilliance to round out the remainder of the year. There are a few new albums that I feel are going to act as a kick off for the summer:
Bloc Party - Intimacy Remixed
This album needs no formal introduction for those familiar with this amazing band's work, however the fantastic and skilled remixes of artists such as
Armand Van Helden
,
Villains
, and
Mogwai
should be enough to peak any electronic fan's interest.
Uh Huh Her - Common Reaction
Similar to the style of Canada's own
Dragonette
, this outfit integrates a more ambient vocal style with electro-house elements flawlessly for a cohesive indietronica experience.
Wisp - The Shimmering Hour
IDM fans rejoice. The heavy hitter so far (in my humble opinion) is a work of pure brilliance from start to finish. This New Yorker melds lush atmospheric sounds with powerful yet playful rhythms to create something far beyond the standard IDM album.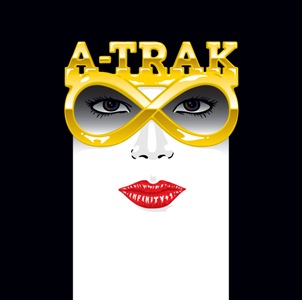 A-Trak - Infinity + 1
Quite possibly the best club/dance programmer I've experienced in a while, A-Trak is proving himself yet again in this endurance-filled mixtape. Remixing artists like
MSTRKRFT
,
Midnight Juggernauts
, and
Gonzales
, he never fails to impress.